WHAT'S YOUR ASTROLOGICAL SIGN?

United States
November 16, 2006 3:51pm CST
9 responses

• Philippines
21 Aug 07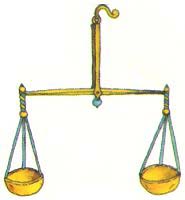 My astrological sign is Libra. Traditional Libra Traits: Diplomaitic and urbane Romantic and charming Easygoing and sociable Not so good side.... Indecisive and changeable Gullible and easily infuenced Flirtatious and self-indulgent Idealistic and peaceable Librans are among the most civilized of the twelve zodiacal characters and are often good looking. They have elegance, charm and good taste, are naturally kind, very gentle, and lovers of beauty, harmony (both in music and social living) and the pleasures that these bring. They have good critical faculty and are able to stand back and look impartially at matters which call for an impartial judgment to be made on them. But they do not tolerate argument from anyone who challenges their opinions, for once they have reached a conclusion, its truth seems to them self-evident; and among their faults is an impatience of criticism and a greed for approval. But their characters are on the whole balanced, diplomatic and even tempered. :-)

• United States
12 Jul 07
Cancer...born July 15th...thats this sunday!!!

• United States
16 Nov 06
Taurus ~ * LIKES Stability * Being Attracted * Things Natural * Time to Ponder * Comfort and Pleasure * DISLIKES Disruption * Being pushed too hard * Synthetic or "man made" things * Being rushed * Being indoors ~My ruling planet is VENUS ~Your Starstone is the EMERALD