Spending quality time with your family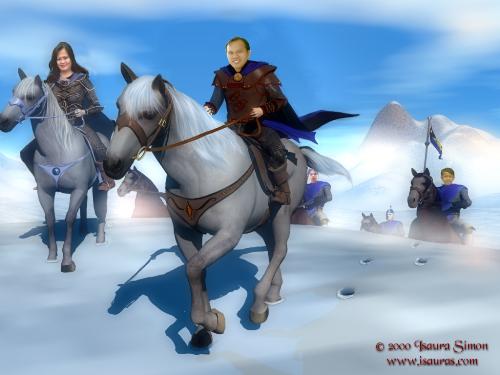 Philippines
June 9, 2010 3:33am CST
I am a very busy person and I work double time. I am a church pastor and at the same time a teacher of AMA Computer Learning Center College here in Gen. Santos City - Philippines. In spite of being too busy, I make sure that I can give a quality time for my wife and my kids. We use to go out for dinner during payday and going to some malls for shopping. What about you? How do you spend time with your family?
6 responses

• Philippines
9 Jun 10
I am very busy is not an excuse that you don't have find time with your family. It is only a matter of time management. A time is not enough what we need it is a quality time with them. It will be also our break from our exhausting job. A family that bonds together stays together. What do you think?

• Philippines
10 Jun 10
You are right Dennis... it is not excuse if the reason is too busy. Our family needs us and our cares, they deserve to be with us. thanks for your comment

• India
10 Jun 10
I am also so busy. But i have manazed time for my family. I come out from my home morning 8.30am and comeback to home at 8-8.30pm. I am a bachalor boy. SO i have don't fill any problem as a married person. In weekend Saturday and Sunday if not important I don't go anywhere from my home. Evening time i go to the Market with my family member and enjoy this two days with family.

• Philippines
10 Jun 10
Very admirable trait. I find that women are better at doing the most things at the same time while doing them all well. On that note, I applaud you, both as a woman and a mom. Not many parents pay attention to their kids anymore. Family dinners are a thing of the past as far as my environment is concerned. We have all been jaded. I'm not at all complaining it fits my personality quite comfortably but I know deep inside I need some type of family regularity and bonding. But hence, I was not so fortunate at that part but at least we're all still together and still relatively happy despite the lack of activities and communication. It is truly refreshing to hear a story like this wherein the family is thriving and still actually contributing to their children's morals, values, culture and education. Most parents nowadays just put their kids in front of the TV to shut them up. A whole generation raised by television and the internet, and they wonder why we're so screwed up. :) ++!

• Philippines
9 Jun 10
I don't spend much time with my family because they are abroad. but if we're together we make sure we spend quality time together. we do go to the mall and eat out most of the time. we also go to roadtrips so we can visit and experience different places together. we make sure that we eat meals together as much as we can. we talk about many things when we're eating meals.

• Estonia
9 Jun 10
My family is rather small, just me and my "best half". But we still consider spending quality time very important. Several times a month we go to cinema and go gout for dinner. We celebrate our anniversary every month with some major event at home or outside. Just two of us. The next month we decided to dedicate to the international cuisine. Every week there will be new country and only specialized dishes cooked for the occasion. Hope this will last forever, because spending quality time together is very important for me.

• Philippines
9 Jun 10
We will go to church every Sunday and eat dinner outside afterwards. And during special holidays we go out of town and have a vacation, my father has a heart disease that's why we are trying to make the best out of everything for him to be happy always. We also play games and watch movies together, simple things will turn into extraordinary happenings when we gather together.