Looks like the Chinese have got round the mephedrone ban!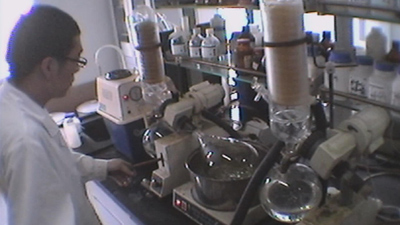 June 10, 2010 3:25am CST
In April this year Britain thankfully banned the dreadful drug mephedrone, making it a Class B drug. Before this ban this 'party drug' was available online easily and inexpensively and was ruining MANY lives. Sadly today it is reported that the same
VERY GREEDY
Chinese companies that used to make the horrid mm have devised some new chemical compounds that are not covered by British law. Have any of you heard of the terrible results that these drugs have on people? How do we deal with such greedy manufacturers?

More details on this story here http://news.sky.com/skynews/Home/World-News/China-Factories-Get-Round-Mephedrone-Ban-With-New-Chemical-Compounds-That-Mimic-Drug/Article/201006215645833?lpos=World_News_Second_Home_Page_Article_Teaser_Region_7&lid=ARTICLE_15645833_China:_Factories_Get_Round_Mephedrone_Ban_With_New_Chemical_Compounds_That_Mimic_Drug
No responses