I am so proud of my little grandson!!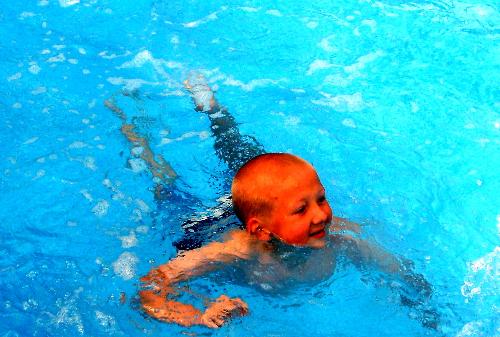 June 13, 2010 6:07am CST
Some of you may remember that last Sunday I was really pleased because for the first time my grandson, who has always been petrified of water despite us having a pool) swam with armbands. Well my husband just called me to the pool to show me that one week later Harry is actually swimming WITHOUT his armbands. I am so proud of him!! Picture included from proud nana!!
7 responses

• Philippines
13 Jun 10
Hi oldchem, that is really a milestone in your grandson's life. Well some children are really like that at first the are petrified and be afraid of new things but when they got used to it they will surely enjoy. your grandson is really lucky having you as his grandparents since you are very supportive with him and you always there to encourage him to do new things.


•
13 Jun 10
Aww that is such a lovely picture, no wonder you are so proud I must admit I would be very proud especially since he only got in the water last week that is such an accomplishment. Well all can say is WELL DONE HARRY! (Maybe you have yourself a future olympic swimmer!!!



• Indonesia
15 Jun 10
aww.. he swims like a dolphin already! I can't believe he was petrified of water before. It sounds like it was such an amazing experience seeing your grandson finally reached his milestone

. I don't have grandchildren yet, but I'm looking forward for my daughter to swim as well



• Singapore
13 Jun 10
Conquering his fear of water is what I applaud more.

It's what we can all learn from. Swimming becomes easier once that's done. Great!