have you ever lived in a Ghostly House/Hotel?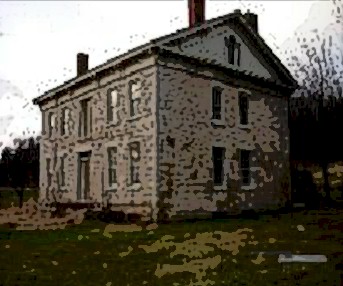 India
June 22, 2010 1:10pm CST
When I was a kid, at the age of 10-14, we were living in our Old House.My father was a government Officer.And We lived in government quarters/houses.And I think it was a very haunting. I had experienced some ghostly and paranormal things at my old house, But the important thing is that it was not harmful to me anyway.But still I consider it one of bad experience of my life.
6 responses

• United States
22 Jun 10
I haven't personally lived in a haunted house, but my cousin did when he was younger. It was an old home that his mom bought for the two of them and since they moved in, weird things would happen. A silvery film would cover the mirrors that wasn't fog/steam and wouldn't disappear even if you scrubbed and wiped it. There were chilling drafts that would come out of nowhere. Then when my cousin was by himself in house, he saw in the mirrors a red creature with horns and a snout. He didn't find out until many years later that his mom use to have nightmares about the same creature holding her down in bed. Other weird things occurred while they lived there. I did visit a supposedly haunted hotel. The only odd thing that happened there is that the elevator decided to take me and my friend for a ride up and down without opening the door and before we could press any of the buttons. lol.

• Philippines
26 Jun 10
In my house, there are many ghost but I haven't seen them only the smoke. We can say it is the spirits. My mom saw my doppelganger before, I don't know if that is counted as ghost. Sometimes when I am at home I feel there are people looking at me or I feel a certain breeze of air that is creepy, makes my hair stand. Mostly ghost are found in the Hospital, schools and of course abandoned places and cemetery. I haven't seen one, only I feel and I don't want to see one actually.

• India
23 Jun 10
No! I haven't lived in any place like that. It is because your father is a government servant, you have to shift to places whenever he got a transfer and you might have some experiences like that. For me, I live in the same house for years and so no weird experience. By the way, can you narrate any specific experience of the ghostly house?

• Philippines
22 Jun 10
i used to lived in a 30+ years old house and we are not the first one who lived there. its really old looking but cant say if there are paranormal activity there.

• Beaconsfield, Quebec
22 Jun 10
Sounds very interesting. I can't say that I've lived in a ghostly house/hotel. I wish I could, but I just haven't had the chance yet. I do hope that one day I can say that I've had this sort of experience. It's something that I've interested to do for a while. I guess I'm just really curious about this subject.

• United States
22 Jun 10
Wow. I honestly don't think I've ever lived in or even been in a haunted place. Oh..I take that back. I use to work at an Inn that we thought was haunted. We had some weird things happen there late at night when there would just be one of us working. I still don't know if I believe it was truly haunted or not. I'm up in the air about ghosts. It's not that I don't believe in them, I guess I'll just be a skeptic until I "see it for myself." I love watching all of the ghost shows that are on TV!