New Mortal Kombat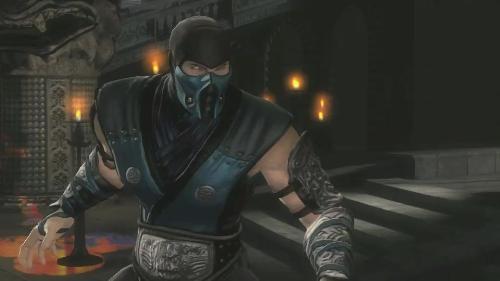 Czech Republic
July 2, 2010 12:24pm CST
Have you seen the trailer yet? http://www.youtube.com/watch?v=is33FDaqID0&feature=fvhr Looks like MK4 on steroids. It really has that good old feel to it. I'm hoping for PC release. The new Street Fighter got it, so why not Mortal Kombat too? It seems like we finally got a good Mortal Kombat game after 12 years of waiting. btw Johnny Cage dies twice in the trailer. How typical

4 responses

• Indonesia
3 Jul 10
I DONT ..cause i just didnt like that movie any way just a fantasi much more to that movie that movie is not real things of real life , there is no one in this world belive if teh immortal fight can win with monster any way just..ges i realy-realy not get it that way but you like it just have fun with that movie.

• Indonesia
4 Jul 10
so what you saying about any way , please i,m sorry because i dont know any of that mortal combat

• Czech Republic
4 Jul 10
Maybe you should watch the trailer after all...

• Philippines
2 Jul 10
i think it was a long wait for this series. Im hoping for duke nukem next lol

• Czech Republic
2 Jul 10
There were many Mortal Kombat games released in the past few years but I didn't like them much. This is getting back to the roots. As for Duke, it was almost finished before 3DRealms was closed due to court and financial problems. Here's the last gameplay video of Duke Nukem Forever: http://www.youtube.com/watch?v=VRnv_tFKStQ&feature=player_embedded It looks pretty impressive to me. Too bad it will never come out

• Philippines
4 Jul 10
i find it dunny that they release videos or pics of duke nukem if the popularity is waning.

• Philippines
5 Jul 10
I love this!!!! I was also hoping they continue the movie as well

Looks really good and I Lol'ed at the comment about jacking off with the female characters



• Czech Republic
5 Jul 10
There was some talk about rebooting the movie. They made a teaser trailer to convince WB it's worth it. http://www.youtube.com/watch?v=CmvxjnwbMPI I don't like it

• Tokelau
1 Dec 10
god i loved the first PC mortal kombat, it was really addictive.. can't wait for a new pc release..