a bus self-ignited yesterday in Beijing !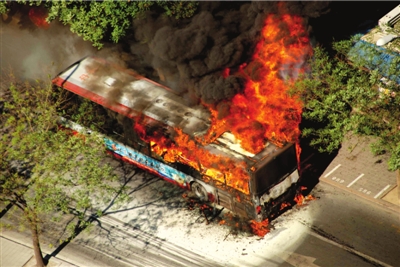 China
July 7, 2010 1:44am CST
yesterday,it was 68? of street ground in Beijing.so horrible a temperature ! because of the high temperature,a bus self-burned when it leak oil somewhere.the good news is that no one was badly injured since the drive found the danger early and let all passengers off from the bus. this time of China, many cities stand the same high temperature with Beijing. so it's really tough summer for us. what about the temperature in your country? very hot too ?or very cold? just let me know it!
No responses