Do you think that the acress who play Ugly betty is ugly?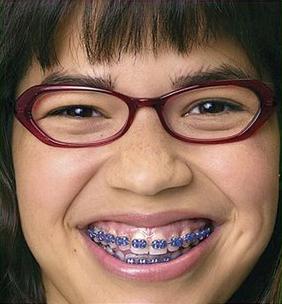 Bulgaria
July 8, 2010 7:03am CST
Do you think that the acress who play Ugly betty is ugly? I don't think she is of course they make her ugly for the tv show but she is not so cute and beautiful too. I mean I know that in the end they should make her look pretty and how is that going to happen when she doesn't look pretty in my opinion she is just not ugly but also not pretty.
3 responses

• Bulgaria
16 Jul 10
I think Betty has a little ugly , but the film made it a bit uglier than it really is. I'm watching before Ugly Betty, the show is not bad but overall idyaata to make it not like, just not my taste . And nothing happens for several new series . It irritates me and made me stop watching it . This is my opinion for Ugly Betty . Have a nice day . Please vote with + for my commentar .

• Philippines
15 Jul 10
i watched all the season of ugly betty... America Ferrera was really a chubby person.. i also did watched some movies of her maybe that was when she's at her teenage years.. her face and body at the last season was really a big changed for her. But of course they made her ugly before. they made her hair wavy. her eyebrows was thick. her braises and of course they dress her with uncoordinated clothes.. but she is really pretty when they dress her up.. maybe you should check the first and last episode of Ugly Betty.. see for yourself.. for many years, of course changes with America ferrera are really obvious.. have a nice day..

•
8 Jul 10
I think she is quite pretty actually. I suppose everyone has different perceptions of beauty, so where someone might not seem attractive to you, they could be beautiful to someone else. Beauty is in the eye of the beholder. Who's to say she was chosen for the part because of her looks anyway, maybe she was chosen because of her talent?