always present!!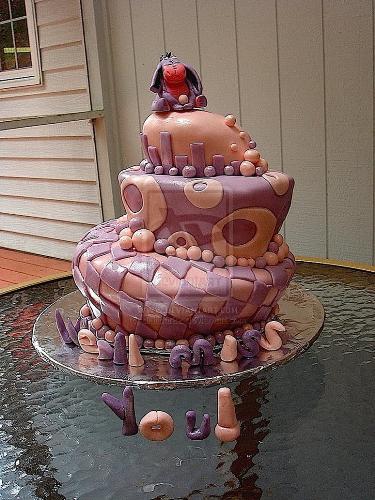 Philippines
July 13, 2010 3:41am CST
hey guys!! Whenever there is an occasion at home I always try to buy cake for it. Sometimes when I really don't have money I tell my friends to bring one and they treat us. I just think that it would just be good to have something sweet and nice to look at at these kind of situations. mY last birthday I don't have a cake but I still had fun because the most important people in my life are with me. what about you do you usually celebrate with cakes present?
5 responses

• India
21 Jul 10
well we usually celebrate birthdays with cakes nothing else..

• India
22 Jul 10
well ya i do cook. i live alone so i have to cook for myself.. but ya i love pastries. i have sweet tooth

• Bangladesh
13 Jul 10
I love cake too. Specially the black forest. In my last birthday my friends surprised my when they they came to my home at 12am with a nice cake. I was so happy. I usually buy a special cake when go to a birthday party. Home made cakes are also delicious. I sometimes try to make different types of cakes. And celebrate different occasions with the cake. It's really nice to see the charm of the eyes of cake lovers when you give their favorite cake as present. Also good for surprise gift.

• Bangladesh
13 Jul 10
Hello yresh12...! I love cake fight. haha...we eat less but play more with it. It feels awesome. I have lots of funny pics where my whole face is covered with cakes. good memories. Whenever I eat cakes it reminds me the sweet memory of my past birthdays. Yeah a little sweetness of a cake can brings lots of sweet moment in your life. These are countless. And the price of cakes seems worthless to it.

• India
13 Jul 10
I love cakes especially French and Belgium chocolates cakes. Though they are very costly i save money and try to get cakes and eat them as many as i can. When friends come over i have the cakes and drinks ordered. Usually they want something spicy also so i order that also. I store the cakes in fridge and give them only drinks and spicy food stuffs. When they go i eat all the cakes present ion the fridge. It drives my mom crazy and also she banned me from going near the fridge. In fact she has locked our fridge right now so that i wouldn't be able to eat anything from it.




• Philippines
13 Jul 10
Hey raviteja!! I think your pretty worst than me and I can see that you are really addicted to it. I love cakes but you are wooops heavy!! I love cakes and chocolates are the best for me. anything that has chocoloate on it makes my mouth water. I hope that you can take a bite of the cake you want soon. Thanks my friend.

• Bangladesh
13 Jul 10
Chocolates always makes my mouth water and if it is a chocolate cake I can't resist myself eating even if I'm on diet.

• United States
19 Jul 10
Not always a cake but usually some sort of a sweet. Not sure why it's like a tradition almost. Usually cakes are reserved for birthday's and anniveraries, and weddings, while other types of desserts are for every other occasion.

• United States
15 Jul 10
I always always always have cake for birthdays, and usually pies or cookies for holidays. My mom and I do tons of baking around Christmas and Thanksgiving, because no gettogether is complete without something sweet and delicious there.