How do you appreciate flowers?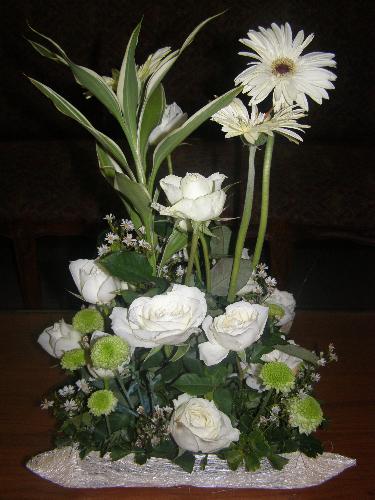 Pasay, Philippines
July 17, 2010 2:14am CST
What makes you happy of having flowers? What kind of flowers that you want to have? Are you always buying flowers? Do you have flowers at home or do you have garden with so many flowers? How does it feel of having flowers? What is the significant for you?
2 responses

• Romania
19 Jul 10
I like very much flowers. if i will ever gone have a business that will be with flowers.

• Pasay, Philippines
26 Jul 10

Wow what makes you inspire that you want to have a flower business?

• Philippines
17 Jul 10
Wow! so this is a flower discussion. Ok! for me flowers were really beautiful creations of God that can really make people happy and was also used to beautify our surrounding. I don't really have a favorite flower since I love most of them. I became very interested and I do appreciated flowers when I started to learn make an ikebana and when I joined in a flower arrangement contest. It was then that I realized that I am somehow been fond of flowers. We have a small garden in our terrace but I wasn't able to have flowers there. I do love water lilies, and waling-waling. I also love tulips and roses. they always fit most of the occasion for me.

• Pasay, Philippines
26 Jul 10
Lol! yeah this is about flower discussion. Glad to know that you have ideas in arrangement of flowers.