are you smart?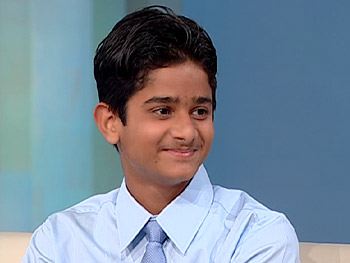 India
July 17, 2010 4:58am CST
this boy named akrit jaswal is the smartest boy in the world and his iq is 146 its seems. At 12 he mas verge to cure cancer and he is the youngest boy in indian university its seems. so great na. I hope i atleast have half of it. He has made proud to all india.
5 responses

• Philippines
20 Jul 10
Wow. He is so lucky to be born with such intelligence. I hope he won't get tired of being famous and being that intelligent. I mean I know someone who is also intelligent but she got tired of it and at the end she went from that being extraordinary girl to a normal one.

• India
20 Jul 10
Hey if your friend is smart then i think she should use it somewhere than being like unknown even if she knows

• Philippines
18 Jul 10
Wow, that's incredible. I hope he grows up to be a decent and not corrupt man. I hope he contributes great things to humankind in the future.

• India
18 Jul 10
ya i also hope that he should not be corrupted. Nowadays cant believe on anyone


• India
24 Jul 10
Some people are blessed with extra ordinary intelligence. Having said that nothing comes for free. The boy must have gone through lot of stuffs and lot of sacrifices. On one hand we all appreciate his greatness and intelligence but on the other hand he must have missed the growth of a normal kid. We all love our childhood because we all had our own naughtiness and habits as a child. Akrit Jaswal is a bright guy but he sure grew faster in brain and fame then most of us do in life. Special people like him should be admired.