South Africa Did Not Win The FIFA World Cup But....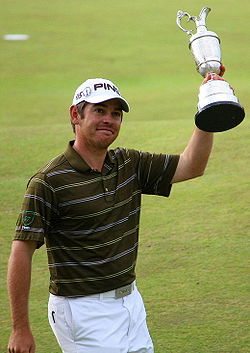 Singapore
July 21, 2010 10:41am CST
South Africa may not have had the success with winning the FIFA World Cup for soccer but she sure won one of golf's most prestigious prize - the British Open's Claret Jug. What's more the win by this exotic country saw the birth of another South African player other than the Big Easy Ernie Els or Iceman Retief Goosen but a new unknown by the name of Louis Oosthuizen who literally blaze the famous rustic Old Course of St. Andrews which is regarded as the birthplace of golf. Before the media and supporters got a grip of Louis Oosthuizen's name, he had already electrified the field with his near perfect performance from day one to the final day. His score (65-67-69-71) 272 sure doesn't look like a 200-1 player ranking 54th in the World Golf Rankings, and only having made one cut in the major championships, to carve an impressive win that left his closest rival Lee Westwood 7 shots behind. I was simply awed by his methodical play which was really enjoyable to watch. Dedicating his win to his country's former president Nelson Mandela after learning that the former statesman is celebrating his 92nd birthday, should be a sweet victory and memorable present. Congratulations! Louis Oosthuizen.......

"It is difficult to say what is impossible, for the dream of yesterday is the hope of today and the reality of tomorrow." - Robert H. Schuller. Read more: http://www.dailymail.co.uk/sport/golf/article-1295785/Never-seen-Open-Championship-quite-like--200-1-shot-called-Oosthuizen-Shrek-friends-storms-stunning-victory.html http://www.dailymail.co.uk/sport/golf/article-1295716/THE-OPEN-2010-Louis-Oosthuizen-wins-St-Andrews-cruising-seven-shot-win-Lee-Westwood.html http://www.dailymail.co.uk/sport/golf/article-1295775/THE-OPEN-2010-The-short-game--news-views-St-Andrews.html
No responses