What is your favourite movie featuring split personality?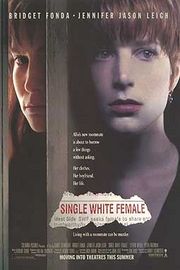 United States
July 23, 2010 11:20am CST
Movies in this genre are my favourite. I liked "Single White Female", "Hand that Rocks the Cradle", "Kiss the Girls". And I've just seen a very good one - "Along Came a Spider". What are your favourites?
5 responses

• Czech Republic
24 Jul 10
Fight Club is not only my favorite split personality movie but my favorite movie in general.


• Canada
23 Jul 10
I have seen some of them. They are all indifferent ways very interesting. My favorite has been "Three Faces of Eve". The story is very fascinating, and the actor/actress are excellent.

• China
23 Jul 10
For me it is certainly Identify.I was really shocked by its unexpected ending when I watched it.And your question also remind me of another film about this mental phenomena,that is Shutter Island,but I don't think it is so good as critics said.A bit boring experience for me.(Well,just my individual opinion)

• Ireland
11 Sep 10
Secret Window starring Johnny Depp, it was based on a novella by Stephen King. Depps character Mort is instantly likable and you sympathise with him and then he turns out to be a nut job

It is obvious early on that he has a split personality and that it is him that is harassing himself but Johnny Depp does a great job and makes the movie very watchable.