snack food junkie??

United States
July 24, 2010 9:16am CST
Do you eat a lot of junk food. Like chips, soda, anything that would be considered "junk" for myself, I'm eating junk food right now lol. Its a habit just eat junk food and i actually like it. I know it will hurt in the long run, but for right now, i'm just enjoying myself. but what about you? are your a snack food junkie? Do share!! thanks!! & happy mylotting!
2 responses


• Philippines
10 Aug 11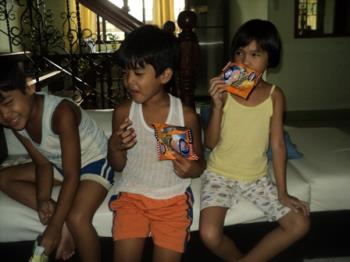 I am not a junk food eater. I can't really like junks. I have always been a healthy eater and ever so conscious of what I ingest. Nevertheless I am really sad that kids and even grown ups like you can't avoid junks. Kids of course do not understand but you as yourself said do know the harm it could bring you in the long run. Oh well just enjoy now and regret later.