Fit Flops can help in loosing weight?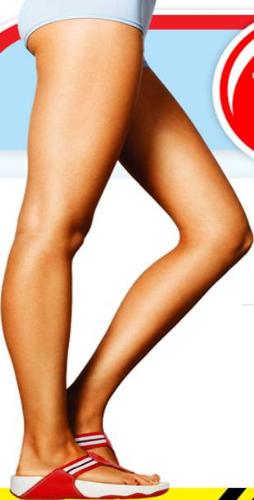 Philippines
July 26, 2010 4:24am CST
This is one of Oprah's favorite things. It's claiming to be a "footwear with a gym built-in. You get a workout while you walk." It also claims to help you get toned legs and improves posture. I have been thinking of getting a pair for myself to see if it really works but it's a little bit pricey for a sandals, the price is around $50 so I am still contemplating if I should buy and if it's really worth it. Has anyone ever tried this? And does it really work?
3 responses

• Portugal
26 Jul 10
I heard about the Fit Flops while I was watching TV. It looks like they are successful because they are being sold here (Portugal). I don't believe you workout while you walk just because you're wearing the Fit Flops (doesn't it sound too good to be true?) but I believe it can improve posture but there are some shoes that also do that so I'm not planning on buying them.

• Israel
26 Jul 10
I have heard about this, but I haven't tried them. I think there is a chance they work, but it is hard to say for sure. Have you tried looking for reviews for these? Maybe that could help?

•
26 Jul 10
I have not yet tried them, but they do sound like a good idea... if you do a search you may find some a bit cheaper... avon did some which are cheaper than that. They are supposed to tone your legs and such whilst you walk, I love wearing flip flops so I think I may get some as well.