Is your cat a water spiller?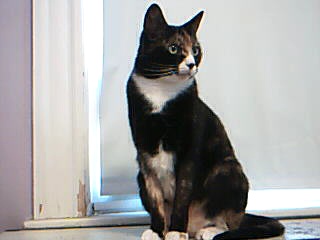 United States
July 26, 2010 4:52pm CST
Many times in the morning before I feed my cat Daisy, I notice that she has knocked over her water bowl! I don't really mind that it delays me from doing other things, I just worry that if she had been thirsty there wouldn't be any water for her to drink. I used to keep her water and food in a two sided tray but she'd scoop food into her water and then not want to drink! Is your cat a water spiller? Is my cat trying to tell me something? or is it just a quirk of hers? what do you say?
1 response

• United States
26 Jul 10

I have a couple of cats that paw the water to find out the level so they don't get water up their noses. This can mean, when the water is low enough, that it gets spilled (if its empty, I often find it out in the middle of the floor.) I have a Daisy too!!!

• United States
27 Jul 10
Hi ElicBxn!, I guess Daisy is a popular name! it's appropriate because they bring so much sunshine to our lives! My feeling is that it's just a quirky thing and maybe because they dislike water that the bowl gets tipped? Interesting how cats like people have differences and similarities!