Everybody becomes aware of their death.

India
November 17, 2006 3:02am CST
This is true. Because I have practically three people expressing it and then died. I have also heard that before 24 hours of death, everybody will get some sort intuition and signs.A sort of blindness occurs in their eyes. When they stand before mirror, they will not be able to see their own face. Dogs bark in a crying sound etc., Hope you all endorse this and say my opinions are correct
5 responses

• Australia
17 Nov 06
I believe in what you are saying, I have heard and seen this too, and I have said on here in another thread about the howling dogs and how cats too know when someone is going to die....I believe everything you have said is correct.

• India
17 Nov 06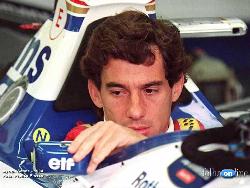 Hey yes... I've also heard a lot about this. Let me tell you what... Ayrton Senna had once talked about something happening to him just before the start of the 1994 season. And look what hapenned... But such things are what you call premonition, and I don't wanna make unqualified comments!

• India
17 Nov 06
So are you living person or ghost....hey no place for ghost in mylot...:-)