Chewiing Gum , Do you experience it s benefit too?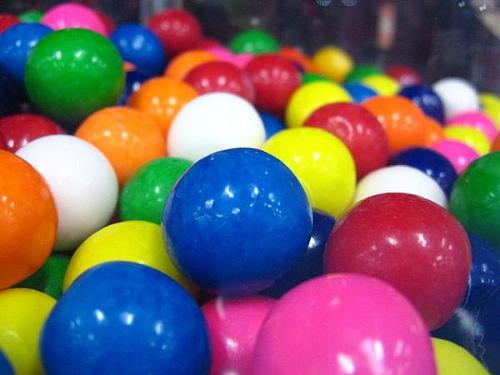 Philippines
July 29, 2010 10:59am CST
A few weeks back I experience difficulty hearing, into my right ear,It seems that it has full of air. Then my eleven years old niece told me that I better took a gum and chew it. I laugh at first but I try, and to my surprise after a while I felt better. Then one day I read an article about this and I want to share it with you guys. According to research Bubble gum was not considered as food but it can put into our mouth and chew.The people who chew gum increases the blood flow in to their brain where this thing was a great provocative act and can be serve as you doing a massage in to your face. Allegedly a people who chew gum regularly are far from the threat of stress. It protect our own brain cells from stress related hormones. It is better to chew a gum when you are stress and facing a challenges to finish a lot of thing on a short period of time. It can help a people think accurately and sharply from doing their task. better choose the sugarless one when you buy.
4 responses

• Philippines
29 Jul 10
This explains why I usually notice basketball coaches chewing gum. It helps them think clearly in the midst of the game. Even basketball players chew gum. I think there was a player in NBA that was caught chewing straw of beverages. Will that count as a gum? Does that have the same benefits with that of the bubble gum?

• Philippines
30 Jul 10
People also say that chewing gum actually relieves stress and makes you more alert. I don't know if this is true but I personally don't chew gum since it makes me feel gassy. Another thing is that I find it difficult to dispose of it specially when there are no garbage cans around. Lastly, I think gum is bad for the environment because it takes a while to deteriorate. Just my two cents though.


• Bulgaria
29 Jul 10
Your ear got better not because of the gum, but because when you chew with your mouth and you open your jaw.. you balance the pressure in your ears. So whenever your ears goes deaf you just open your mouth to the max and close it a several times. The feeling which you describes as air will go away :)