Way of Online Earning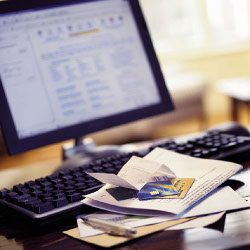 China
July 29, 2010 8:23pm CST

What makes me happy? Guess! I'd like to share my way of online earning below ^_^
@myLot
To be honest, I admit my original purpose of joining myLot is for earning. Nothing embarrassed, who isn't? But after joining here, I find I got more aside from earning. I make a lot of nice friends and enjoy discussing and communicating here. So though the earn is not as much as I expected, I still stay here happily.
Thank you, All of my friends! No matter you're in my "friend list" or not!

And my first payment is from myLot, too. I was so excited when I received it in July 14th. But I absolutely failed in getting referrals, I spent three afternoons on posting an introduction to myLot with my referral link in Chinese online earning forums and English learning forums. Three guys joined here as my referral, but none of them have post even one post!
Now I want to make a small investigation here: How many referrals do you have in myLot? How many of them are active now? Are you yourself a referral of someone here in myLot?
@Waterbux
It is suspended now, so you know what I encountered. I'm absolutely fooled. I clicked their ads for two weeks and reached the minimal payout, but I didn't receive 1 cent.
@Onbux
I joined it two weeks ago, since it has a good reputation on the Internet and a myLot friend showed her payment proof here, I invested $5(earned from myLot) in it and rented 10 referrals. But I'm doubting whether their rented referral system is a scam.
For myLotters who are doing PTC: If you have four ads provided, will you only click 2 or 3 of them?
This happens very commonly to my rented referrals. Why do they only leave one ads not clicked?
@hotFile and Uploading
These two are file hosting sites, they pay for your file being downloaded. Now I reached minimal payout in hotFile, which is $15. If someone interest in them, view my profile please! And I'd like to discuss about them with you, no matter you are my referral or not!
Friends, Would you like to share your way on myLot and online earning?
No responses