Is it okay for kids below 10 on Facebook?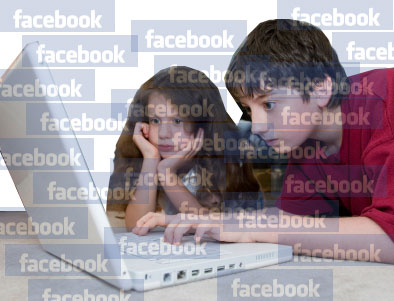 Philippines
August 4, 2010 2:16am CST
Many of the kids today below ten years old are already aware in the internet aside from the online games they are also hooked in social bookmarking sites such as Facebook. Is that really okay for them to be aware at early stage?
3 responses

• Philippines
9 Aug 10
My little brother is 8 years old and he's got a facebook account with a lot of his pictures in it. I asked him once about why the hell he's got a facebook and who taught him about it, he said in-order for you to play ninja saga you'll need a facebook account and that some kids taught him how. I checked on his account and he's got like more than a hundred of friends, most of his friends are americans and some kids within our vicinity. I was just like "okay keep doin it, you might want to try adult friend finder, you'll get to have cool games with the chicks in there".

• United Kingdom
4 Aug 10
I think it's okay for them, as facebook although has drama, also brings people together. Many children find it hard to make friends when they're younger, some even end up suffering from anti-social behaviours, or are just not well socialized enough causing their confidence to be non-existent. As long as they're not doing anything that kids shouldn't, as someone said up there, then it's fine. Though they have to be aware of the grooming and paedophillia that happens online, as facebook is just one of them sites best for... Just make sure they read the newspapers and are aware of how dangerous it is.

• Philippines
4 Aug 10
i think its ok coz its where they can socialize with their friends and other people wherever they are...i got a child who is 10 yr old and i let her use facebook, friendster, etc....but i see to it that she wont visit or open sites that are for adults only...and i give her time limit of course....