Light a match and start talking about yourself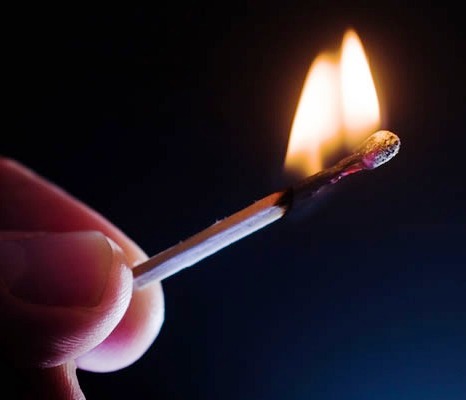 Romania
August 9, 2010 7:52am CST
I saw this show on TV, it happened few years ago, but I still remember it as it was yesterday. Some teenagers were asked to light a match and describe themselves, without burning their fingers. I was surprised to see that all the teenagers finished their description before the match was half burned. I found it at least curious, because those young people wasn't able to say much words about themselves. They talked only about their phisical traits (though those traits were obvious, it was a TV show...) I couldn't hear a word about their way of being, their hobbies, their expectations... What about you? Light a match and start talking. How much can you say about yourself without burning your fingers?
7 responses

• United States
10 Aug 10
Hi inu! And welcome to myLot! I don't think I want to play this game!lol I would probably get all tongue tied and burn my fingers! A match burns really fast! I am always burning my fingers just trying to light a candle. I think that I wouldn't be very good at this game, so I think I'll pass!




• Philippines
9 Aug 10
Well that's interesting. I bet i can say nothing much about me given that much time but i can maybe describe myself in a nutshell.

• Philippines
10 Aug 10
Well, not really. I was refering to the match stick. You don't have much time to describe yourself in detail without burning your fingers with a match stick.

• United States
9 Aug 10
Oh I can probably say a lot, but I don't know how much sense I'd make..

I can talk on and on about dance and music and writing and my children and my puppies....Ouch...I got burned..



• Romania
10 Aug 10

I think this kind of game isn't for us who talk too much. We should be permited to use a giant match (one meter or longer!) to have enough time to talk about ourselves. I wonder what is the difference. Could it be because, as teenagers, we didn't have cell phones and messenger and online chat? We used just to gather in some nice place chatting about everything, with no worries about the number of words or the minutes we consumed?


• United States
10 Aug 10
I think it is more about the thrill of the game than anything..

• Romania
10 Aug 10
Weel, i think i will burn my fingees.

• Romania
10 Aug 10
Yeah, me too. And not only the fingers, my elbow would be in danger, too.

After all, I'm glad I'm not the only one who talk too much about myself. When I saw that TV show, I thought it was me the freak, but it seems there are a lot of women like me. Maybe you saw the TV show, too. It was one of Marina Almasan's.

• Philippines
10 Aug 10
I am a good girl!

That's about it. I cannot hold a match for a long time. I always flick it away immediately, scared that I would get burned.

Have a nice day, inu!


• United States
9 Aug 10
I should have my daughter try this and see what she comes up with.