sixth sence,do you believe it ?

China
August 12, 2010 4:00am CST
hi ,mylotters someone said the God gives everyone some gifts,including sixth sence,when he was born.i believe it,and sixth sence can works well in my life.sometimes i can dream or feel something that will happen to me.i have not see my friend for along time,and donot contact either.today when i was working and sudderly it seemed my heart hit by somthing,her face appeared in my heart,and a few minutes later i received her call.it was amazing,wasnot it?do you believe sixth sence?do you have the same experiences?
4 responses

• Boise, Idaho
13 Aug 10
Ofcourse I believe in the sixth sense! My own family has this gift. My grandmother and my daughter have it. I have a friend whose daughter had cognitive dreams for a perioud of time. I have seen some wonderful things in my life. The sixth sense, spirits, ghosts all exist in this world.

• India
12 Aug 10
Yes...i do believe in sixth sense. every one has that..it is only that people dont realise that they have this power. Again it might work for one or might not work at the same time..I've personally experienced this...bcoz at time I say that this won't work out..then people ask me why do you say so..I've no answer at that time and later on after a day or two..that particular thing does not work out...how these things happen is really surprising at times...I hope we can understand the power of 6th sense and can bring it to good use.

• India
12 Aug 10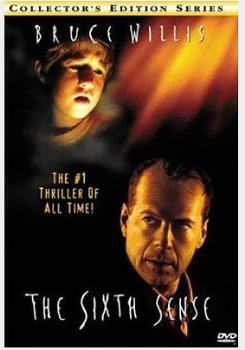 Definitely! It's the sixth sense that combines the powers of all the other five inherent senses and reaches out into the unknown twilight zone. There are so many sensations recorded in your brain subconsciously since the time you were in your mother's womb. These combine and give you what you could call sixth sense, which appears to us as foresight, but which in effect is actually a type of hindsight. It's because of the sixth sense that we know something is going to happen before it happens? How? The recorded patterns of events stored in your subconscious brain interpret a sequence of events that have occurred and compare with zillions of those subconsciously stored in the recesses of your brain. Remember, your brain has Tb's (trillions of bytes) of storage space. Have you seen this movie? If you have, how was it?