Do you have one really good friend?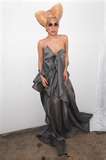 United States
August 12, 2010 10:13am CST
I have to say I have one really good friend. e use to work with each other in the high school. They moved me to another school,where I work now. I like being able to walk to work. But,I loved working with my friend. She is the one person I can talk to about anything. She invites me to her house for the weekend. She will even pick me and my kids up. I think we should all have at least one good friend. How is your friend?
7 responses

• United States
12 Aug 10
Hi Linda, Yes, I do have a really good friend. She is the secretary at the elementary school where I work. She has been there for me when I lost my mother and other member of my family. She argues with me about get a car to bring me home from the airport, she shows up and takes me home. On the job, she tries to make she, without prejurdice of course,

that I get the supplies I need to get my job don't


• United States
19 Aug 10
It is truly a blessing Angelgirl16! I don't know what I would do without my friends. I have enough close friends to count on one hand and that is 4 but one is my very bestest friend


• United States
19 Aug 10
Hi Linda, A handful of friends that you can truly count on is worth more than rubies.

• Australia
19 Aug 10
What such a sweet friend that you have. you are both lucky to have each other. It seems that people can only have one - three really good friend. I have two that I trust and like to talk to and who are there for me. $-MrDollars-$

• United States
19 Aug 10
It says in the Bible that we are blessed to have one good friend and I have have one that I call my best, best friend however I have 3 other really close friends. I am not lucky MrDollars but blessed!


• Australia
20 Aug 10
Well I think it is great to have someone in your life that you can rely on and I feel so terrible for people who feel like that one no one in their lives. $-MrDollars-$


•
13 Aug 10
Yes I do have one too, someone you can discuss anything under he sun and understand you no matter what....

• Hartford, Connecticut
12 Aug 10
I have 3 REALLY Really good friends and about another 3 really good friends. My really really good friends are like my best friends for decades. 2 of them for 22 years and the other for 30 years. All have lived with me or we lived together at one time or another. One is still currently living with me. My other 3 really good friends have been my friends for about 12 years and we all worked together at the same place and even 2 of them have lived with me briefly when they needed a place to stay. WE have gone on vacation/camping together. And we used to spend hours just hanging out together every week after work. I don't have tons of friends, but the ones I do decide to keep are usually stuck with me for ever... :-)

• India
12 Aug 10
hi, Friends is every one important for every person life. friends are doing heap in every time for our life. they are share with all important things in our life. so every one have a atleast only one friend.

• Jamaica
12 Aug 10
The friend is an important or not important. The friend is hypocrite or not hypocrite. The friend is that I trust him/her or I don't trust him/her. Now I don't have a friend, because I was not interesting of them. I am interesting myself. I know them who were not improving their life in successful.