the Urinal decors...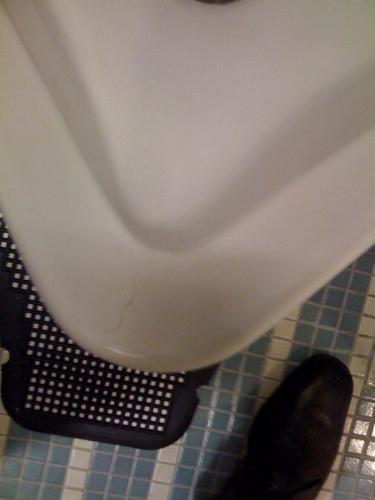 Philippines
August 25, 2010 5:37am CST
this is for guys but if you're a girl, feel free to butt in. :) whenever we find ourselves inside the public comforts rooms like inside the mall, restaurants, airports, etc. etc. most of the time, we see this loooong curly pube/pubes that's sticking on the wall or near the drain. what do you do when you see this? are you conscious about it or should i say, a little worried about the next guy who uses this urinal... he might think that "it" belongs to you. this happened to me already, i ignored that thing and got a funny look from the next guy who used the pee box. it's like he's thinking... "this dude haven't heard about trimming or shaving?" since then, i always try to get rid of that/those pubes whenever i see them... using my pee of course. no way in hell I'm touching it!
1 response

• United States
25 Aug 10
I used to work at a dollar store and I was sometimes asked to clean the bathrooms. That being said, the boys bathroom always looked a mess, and there was only two boys that worked at the store... it was disgusting. I don't remember hairs but I do remember the urinal looking dingy... Guys come on now you've got better common sense then that, clean the pubes off the wall if they are yours! PS. I'm a female...