"We stumble over pebbles, not mountains"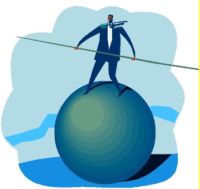 Philippines
September 7, 2010 8:40pm CST
This reminds me of how we can be defeated by what begins as a little irritant. We let an unkind word, a small setback, or a misunderstanding get us down. Or we allow people around us to influence us in a little but wrong ways. Instead of being determined to avoid evil big or small we compromise and oftentimes we neglect to go to the Lord for forgiveness and help. A 16th-century English explorer named Sir Francis Drake, who has sailed around the world, was crossing the Thames River when a violent storm threatened to capsize his boat. He cried. "Shall I who have endured the storms of oceans be drowned in a ditch?" We would be wise to ask ourselves, "Shall I, who who have come so far by faith, be defeated by 'sand in my shoes'? Will you?
2 responses

• India
8 Sep 10
What you say has a great truth and it is sage advise to all who are sailing in the ship of life.We ought not to let small problems distract us from our goal.We have faced greater problems in the past.So lets not let these small distractions by the wayside steer us away from our path.Your words have a deep and profound impact on us all.

• United States
8 Sep 10
Hi, interesting topic. it is quite interesting that in fact so many of us actually allow the smaller or unsubstantial things affect us more than those things that should affect us and don't. On the other hand, sometimes what we consider to be unsubstantial are really quite important. I think that you have nailed it when you mention how far one comes with faith. It is important that we understand that faith in ourselves is almost as important as faith in God.