favorite dim sum dish..

Philippines
3 responses

• United States
14 Jun 11
I like these Chinese pork bun, it is steam, and the beef ball, and also the Beef intestines, they are delicious. Also, egg tart is one of my favorite too. I love them all almost.

• United Kingdom
19 Feb 16
Char sui, siu mai and custard tarts...Dim sum is mouth watering with yum cha...tasty and refreshing.

• Philippines
16 Dec 11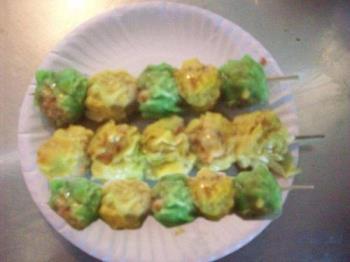 Siomai is really tempting especially if you have chile sauce with calamanci and soy sauce as dip. Hmmmm yummy! It is just so tasty and actually I once was addicted to siomai. However these days I no longer eat all siomai. I make sure my siomai has no pork otherwise I'd rather not eat. There are restaurants who offer veggie siomai but they add pork in it so that one I really avoid. I would rather not eat siomai at all if pork is there.