How come I fail in the class exam?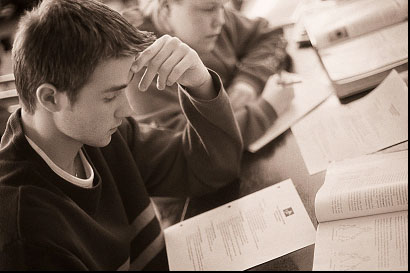 Philippines
September 14, 2010 1:04am CST
Last week, I had my examination in my psychology class. Before the examination day, I read and study the topic in our discussion. I spent many hours it with my coffee, of course, in studying and even more in the night. In the examination day, I prepared myself and get ready. All were ready and I took up the exam. The day after the exam, I got my paper and surprisingly I saw my failing grade. How is it that I study hard and yet I fail? What's wrong with the exam?
2 responses

• Vietnam
15 Sep 10
@ubermensch
I think that study and take a test is difference. There are many persons can study well but they still can't pass the exam. In order to pass an exam, I think we must know the method to do it. How do you think?

• Pasay, Philippines
14 Sep 10
It really depends on the exam because sometimes they are doing some twist for you to be more challenged. And sometimes they don't really base it according to the lesson that you have got and especially from the book. They often make it harder. But of course studying harder does not mean that you will automatically pass. I have experience that kind of situation as well when I was in school. The turning point here is that how much did you learn from the lesson?