My granddaughter was so happy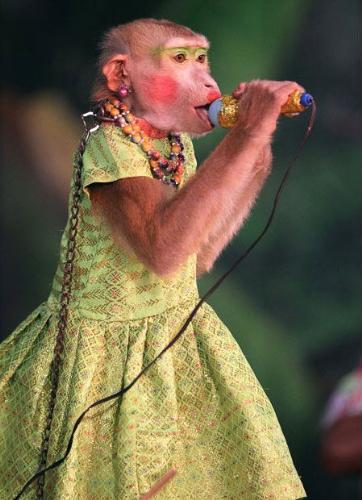 India
September 15, 2010 6:45am CST
Friends this morning I drove my Maruti van to a temple 20 kilometers away to attend a function there with all my family members.

On the way, we saw a man whom we call 'monkey-dancer' , earning his livelihood by showing monkeys perform fits of different kinds, like dancing, walking, crying etc.

My granddaughter was so happy; she kept giggling seeing all these. Do you have such people in your place? Do you play with your kids and grandkids? Do you take them to zoos so that they see the animals, birds? Please share.
Professor

4 responses

• Shingle Springs, California
15 Sep 10
We don't have monkey dancers, but I do like taking the children to the zoo. For me, I like watching the cats the best, especially the tigers.

• India
15 Sep 10
This is something new to me - monkey dancer. Do you mean somebody who dressed like Hanuman - the monkey god? I can guess how intersting it would be for a little girl to see that. I am sure she will like seeing monkeys in real. Taker her to a zoo nearby. It is nice to be with grandchildren and make them happy. You are a proud grandfather.

• Philippines
15 Sep 10
unfortunately nope. I have not seen something like this in a very long time. I would want to and feel like a child again. It's been long since I went to a carnival and I do miss it too. Carnival and the circus holds a lot of great memories for e when I was a child.