I Don't Want To Do My Homework!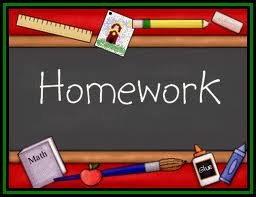 Canada
September 15, 2010 9:55am CST
Yes, its that time of year again when this all too familiar phrase can be heard in many households across the country. Do Your Homework! Some children love it, many more hate it! Most teachers are reasonable when the pass out homework, but some young mothers have told me that they experienced a teacher who gave too much homework, for their child's age and grade, on a daily basis. Have you experienced this? And what action, if any, would you take?
4 responses

• Philippines
15 Sep 10
As the saying goes, "When you're in Rome, do what the Romans do" so I can't complain to the teacher as they are required to give so many homework to the kids. All I can do is support my kid otherwise, I have to transfer him to another school where there are less homework to work on.

• Canada
15 Sep 10
Wow, that's crazy that you would have to transfer your child. If the child is having difficulty completing the assigned homework that should tell them something. I don't understand why the teachers cannot offer more help after school for those having difficulties with assignments. But then again look at the printing and writing taught today, they just briefly cover these topics now. It is mostly the parents responsibility!

• Philippines
15 Sep 10
Yes i had that experience with my daughter when she was studying (elementary) in this private school from where we used to live. Boy, they give out too many homeworks, that my daughter sometimes spends doing till late at night. I once told their adviser why do they give so much, kids doesnt have time to play anymore. Schools here are whole day, then when they come home they do homework till late in the evening? In my opinion a child needs to play also, not put too much pressure in them, sure they need to study but they need free time too. Just because its playing doesnt mean they wont learn anything from it.

• Canada
15 Sep 10
I agree. There is such a thing as overdoing it. Should homework not be grade or age appropriate? I think with all the advances and computers that teachers expect far too much from children today. 20 min to about an hour should be sufficient for children grades K-5. If the child is tired and stressed are they really learning or just getting through the task?

• United States
12 Apr 11
Hi. Wordjunkie. I know the feeling. my kids loves doing their homework, especially my daughter. Her teacher sends homework on every Friday and by Saturday she will want to complete it, and it is usually in the morning! My son will complete his homework on any day that I give it to him. When my son used to go to another school last year, his teacher gave him homework every day. I was so tired of this! It was wearing me and him out! I had to help him with his homework to make sure that he was onto track the right way. I was so exhausted then! His teacher now gives homework and it all has to be turned in on every Friday. What a relief! I think that many kids don't want to do their homework because, they have been in class for up to six hours and by the time that they get home, they are tired and their hands are tired too from writing at school. Plus mommy is tired too. If my kids have so much of homework that I can't seem to manage with them, I will ask the teacher if it is okay if my child can complete the homework and turn it in on a different day.

• Canada
4 Apr 11
I think kids should have minimal homework until high school. I recently researched the subject for an article I wrote and there is absolutley no evidence that homework improves either understanding or overall performance in the early grades - and it's been studied a lot! Here's the link to the article if you are interested: http://www.suite101.com/content/homework-for-elementary-students-does-not-improve-performance-a332308