wanting to help but could not!

Philippines
September 15, 2010 10:51pm CST
have you been in a situation wherein a friend is in need and you can't do anything because you, yourself is in the same situation? How were you able to deal with it? I have a heavy heart because I can't help a friend of mine because I'm too is in need of help. All i can do for the moment is to lend her an ear and pray that we both pass this problem victoriously!
5 responses

• Canada
16 Sep 10
That certainly is the time when I felt very sad. I knew my friend was in dire need of some money, with things accumulating which he can't manage it himself. He wouldn't have asked for my help if he cound have handled it himself. I know him very well. It just so happened I was not in a position to give him the help at the time. I had to apologize for that. He understood that. He is such a very understanding person.

• Philippines
18 Sep 10
it is so depressing when you can't help your dear friend. But I surely a true friend will always understand and that's what makes friendship last, right?


• Philippines
16 Sep 10
yeah, it happened to me as well, there was a time when, a friend of mine needed my help, but i didn't help her or even have tried to help her, because i was not in the mood or because i didn't know what to do, and i hated myself for it!

• United States
16 Sep 10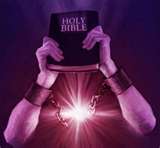 I lend my ears as well, and carefully listen to what my friend is saying. Then in turn I pray and ask God to please help my friend in need. If it is his wishes that she shall be blessed more so than me I would be content.

• India
16 Sep 10
Yes sometimes i face this situations.. when me and my friend are want to help from each other.. but we can't .. but i think if i am able to give them help then i should.. and if i am not able to due to some big problem then i send any other person to help them..