I was really amazed with mylot!

United States
September 17, 2010 12:34am CST
It has been 2-3 years since I last signed in at this site and yet someone just responded to my post that popped out into my mail that I got a response in one of my posts that I wrote a long time ago. Isn't that amazing?! Anyway, nice to be back! I know I missed a lot. Anything new and interesting to discuss with?!
11 responses

• Philippines
17 Sep 10
Hey welcome back.Yeah it's amazing that after that years they didn't delete your account. Salute to Mylot.. By the way are you a Filipina?

• Philippines
17 Sep 10
The name Turingskie sounds like Filipino and Russian at the same time.


• Indonesia
17 Sep 10
welcome back to myLot.... we can share and discuss something new....

• Philippines
17 Sep 10
Welcome back! hehehe. It's really nice here, you earn by posting.



• India
17 Sep 10
Welcome, Well I was also not active from last few months but now active again from last 2 .3 days only ..and what I found is that which I posted long back I am getting the response now of those posts...its really amazing.



• India
17 Sep 10
Hello and welcome back to mylot my friend. I also love mylot a lot.

• United States
17 Sep 10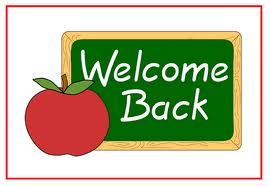 Welcome Back

Yes Mylot is truly amazing. ITs crazy how they keep so much information in one data base online. its awesome. You are a perfect example of how long they will kee p your discussion and They keep it for a very long time believe me. Personally I think they will never Delete it unless you break the guidelines. lol. haha. Well yeah Take care once again Welcome Back Hope to see more posting from you soon. :)


• United States
17 Sep 10
Welcome back, you should participate in my posts they are unique.