How about this wedding dress?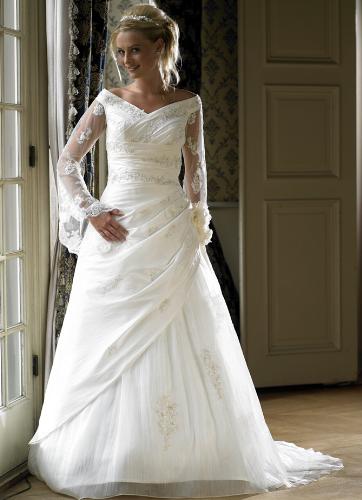 China
September 19, 2010 9:46am CST
hey, boys and girls! How about this wedding dress? I need your guy's suggestion! thanks:)
3 responses

•
21 Sep 10
Of course it's beautiful, but I don't know the price. As I know wedding dress is very expensive. I don't know if I would like to pay for it. However if you are available to get one, why not try it. I think it would be a very valuable gift to you and your other half. If you would like know more information about wedding dress you should go to french websites and to see the current fashion.

• Philippines
20 Sep 10
hi moliliuzu! youve got a nice, elegant and sophisticated wedding dress. its color is white so your intention is pure. to wear that dress, on your special day just be true, and be happy. coz when youre already walking and wearing that dress you will have your vow to the man that you will spend for the rest of your life. :)

• United States
19 Sep 10
It is very nice, elegant seems like a very conservative wedding dress -not much skin is revealed. However, it is not a dress I would buy for myself. I have a different style.