The Most Ridiculous SPAM Email you ever read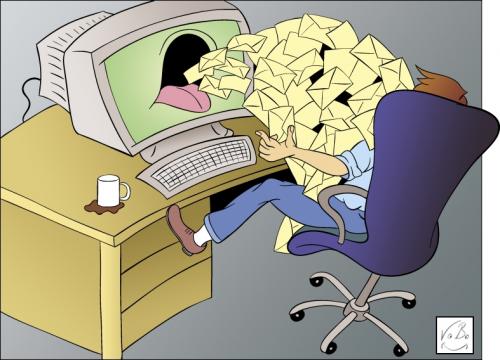 India
September 21, 2010 1:43am CST
We all have received multiple Spam mails in our junk or inbox ,The most ridiculous one I ever read that my Nigerian brother died and left me a behind 1 million dollars to claim...ahahaha ...LMAO,..Share your similar experience , Which is the most ridiculous Spam mail/Funny spam mail you ever read?
3 responses

• Malaysia
22 Sep 10
I received a lot of the similar email too. Anyhow, just ignore those mails. Never open and read. Someday you will be trapped. then you will start crying. It happened to certain bank in my country. The content of the email was asking you to reactive your online banking account. The sender was very smart. The sender knew that you have an account with the particular bank. The sender knew that you just online and accessed to your bank account. After reading the email, many people were trapped. They keyed in their User name and password. Later they found out certain amount of money had been missing in their account. Caution friend.


• United States
21 Sep 10
I too have gotten the ones that some multi millionaire from Nigeria or long lost realtive has left me a substantial sum & if I send XYZ amt of money it'll be mine..*LOL* I love the ones where they say I can pleasure a woman better and longer and bigger than before with viagra or similar product. That's funny I'm a woman what good would that do me?

Or that some chick is waiting to talk with me to show me some sexy pics, again I am a woman & only have an interest in MEN + I'm married.