Top 10 Places You Want to Travel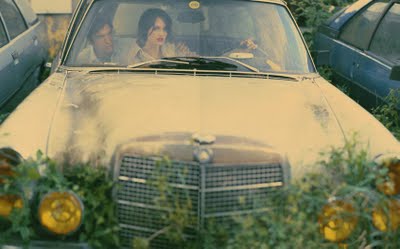 United States
September 22, 2010 5:35pm CST
Just out of curiousity, where have you all travelled to? And where do you want to go? I have travelled to: 1. Costa Rica 2. China 3. Russia and this summer I am going to Romania and Canada. My top 5 places I would like to travel to are: 1. Japan 2. Israel 3. Sri Lanka 4. India 5. Morocco 6. Italy 7. Greece 8. Scotland 9. Egypt 10. Thailand ... and there are so many more! Haha. So, where have you been? What are the top 5 or 10 places that you want to see and experience?
3 responses

• India
23 Sep 10
Yes I love traveling. And it is my desire to travel in many countries of the world. So my list are here. And I write the name of some places and countries which I want to travel. 1:- Goa 2:- Kandy 3:- Cape Town 4:- Sydney 5:- California 6:- Washington 7:- Europe 8:- Perth 9:- Switzerland 10:- Singapore This is my favorite top ten places where I want to go at least once in life. And I hope one day my desire comes true.

• United States
23 Sep 10
Oh, California is such a beautiful state! I hope that you get to go there too! If you ever to, you must message me and I will tell you all the sites to see! And I completely forgot about Switzerland... I really would love to go there to one day :)

• Canada
22 Sep 10
I've been to the USA, all over Canada (that's where I live), and a few places in China (that's where my parents are from). Basically, I want to travel all over the world and see as many different places as possible. My first priority is Europe, though- the UK, France, the Netherlands (I've got cousins there), Norway, Russia and Germany are a few I'd like to go to.

• United States
22 Sep 10
Oh, what parts of Canada? I am visiting this summer, as I'm sure that you got from the above post, haha, but I am seeing Montreal and Quebec and Ottawa. Opinions? And where have you been in China? I LOVED China! I went to Beijing, Nanning, Hungho, Pingguo and Kunming. SO AMAZING. And you MUST go to Russia :) I absolutely loved it there.

• Israel
23 Sep 10
I have mostly travelled in Europe to be honest. I have been to: 1. England 2. Ireland 3. Norway 4. France 5. Italy 6. Croatia 7. Bulgaria 8. Tunisia 9. Morocco 10. Spain and many, many other place in the area. I would want to go to: 1. China 2. Japan 3. the USA 4. Argentina 5. Chile 6. Australia 7. New Zealand 8. Paris (I have only been to other parts of France so far) 9. Serbia 10. Bosnia

• United States
23 Sep 10
Wow, you're such a world traveller, pucca! I am jealous! And Morocco was one of my top places to go too...!! Do you do missions work or are you traveling for leisure? And yes, come to the USA! :) (lives in the USA) Haha. What part of the USA would you like to come to?