What you like to create with you PS?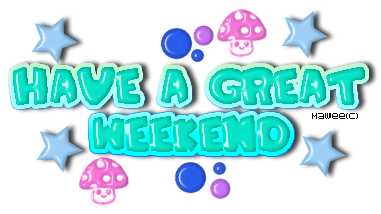 Italy
September 27, 2010 7:22am CST
Well,as I said in another topic about PS I really love create virtual graphic. It's one of my biggest passion! The things I love to create are wallpapers,blends and icons,especially those that represents fruits and sweets. Also,I really love to genrate signs for Forum,avatars and glitters sign. I also experimented the Glass signs and they are so cool! I probably show you some of my work!
8 responses

• India
23 Nov 10
I really in love with this software....I love to create designed poetry...Its feel so good to design considering the mood of the poem.... Choosing the right background , lovely text effects & beautiful frames is so challenging & satisfying.

• Indonesia
29 Sep 10
PS is one of my fav software. I usually use it to make wallpapers for my PC and my cellphone. Since my phone is a symbian phone, I can create my own themes through ownskin.com and that would requires many pictures for wallpaper, background and icons with certain pixels. With this software I can make any picture with so many effect for my PC and my phone. Sometimes I also make avatars for forum or facebook. Love this software a lot! :

• Philippines
28 Sep 10
for me the best thing to do is expand my imagination and creating more funny and usfull graphic design that are fit for the market.


• Philippines
27 Sep 10
I also love photoshop and I already used it during my college days. I often use it to edit pictures, like combining, making shadows, adding some effects, and using the different filters. My favorite thing to do about in photoshop is to transform our pictures into vector looking effects and sometimes watercolor effects too that looks like painting. Sometimes I also read 100 photoshop tricks and apply them to my available wallpaper collections.


• India
27 Sep 10
your work is good.. well i am not that good in photo shop.. but still i like to use it sometimes.. normally i do use it for photo editing and to make photo transparent with magic eraser tool.. I also use photo shop for resizing size of photos as it is not affect the quality of photo. :)

• Philippines
27 Sep 10
We're the same I love making avatars and signatures for different forums, in fact I made the avatar I am using now. I even have a request thread on a forum I frequented before where I accomplish graphic requests by other forumers. But I haven't done much graphics making lately, I just make wallpapers for personal use or join graphic contests when I feel like it. My favorite challenges are colorization and photo manips. :)