eye and lip liner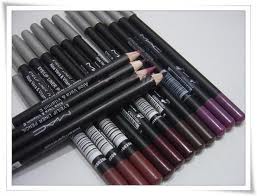 Pakistan
September 27, 2010 11:56am CST
Is it okay to use eye liner as lip liner or lip liner as eye liner?
6 responses

• United States
27 Sep 10
I supposse it would be if you all ready know you are not alergic to the make up then it should be fine I am pretty sure it will not irratate your eyes because most makeups are made to go on these sensitive areas like your lips and around eyes. it should be fine.

• United States
3 Oct 10
Yes, it is safe. It's more than okay. BUT, don't use a lip liner you have used as an eyeliner. It is not safe in that case. You don't want the stuff on your eye to be transferred to your mouth or the other way around. For example, you have a rosey pink lip liner you used twice as a lip liner and then you decide one day to use it as a lipliner. That is not safe or clean. Keep them separate.

• Hong Kong
3 Oct 10
I think if you use a eye liner as lip liner,there will be an awkward circle on your mouth when your lip gloss is gone.If you are outside and forget to use lip gloss in time,it will be very embarrassed.Because compared with lip liner,the eye liner is longer weared.So you'd better choose a good lip liner instead.

• Canada
28 Sep 10
Yes, it's safe. They are basically the same thing, lipliner is just usually pink or red whereas eyeliner is all different colours or sometimes sparkly!


• Philippines
28 Sep 10
oh i apply eye liner sometimes. i only wear it if my eyes are puffy.