Martin Pescador Hotel In Armação dos Búzios, Brazil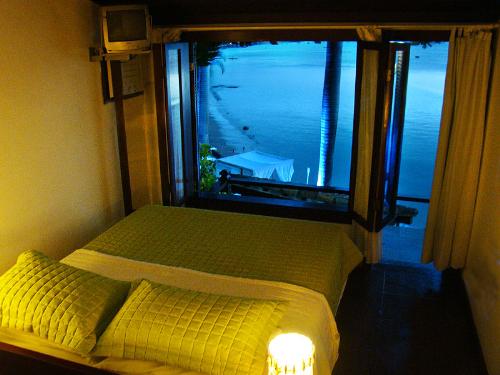 United States
September 27, 2010 12:29pm CST
Have you heard of this wonderful hotel in Brazil? It's a vacationer's paradise. Every suite is set up so that guests see the seaside. The amenities include: Color television, air conditioning, telephone, minibar, safe, and free wireless Internet (Wi-Fi), which is also available throughout the entire Hotel: You can choose to eat in the dining room or have the best of Mediterranean and Brazilian cuisine of the region, such as seafood, tropical salads, meat and pasta, and appetizers. The view is absolutely breathtaking.. Has anyone gone to brazil for vacation? Here is the site link: http://www.martinpescador.com.br/hoteleng.html I am going to attach a view of the seaside from the suite bedroom:
2 responses


• United States
10 Oct 10
I understand that during certain seasons. They run specials.. Especially from March 1 to December 1. RIght now they are offering 20 percent off for travellers that are going to be in Brazil to stay there. I know it really is comparable with the rates I see here at our hotels.

• United Kingdom
27 Sep 10
That sounds like a lovely choice of hotel for a tourist. It is wonderful for guests to be able to see the sea. The air conditioning must be superb to keep them cool. I know some tourists enjoy watching television in their hotel. I like the sound of the wireless Internet. I prefer to stay in a locally owned guest house of a self catering apartment. I like to have wireless Internet and had that in a few of the guest houses I went to in Canada this summer. One day in the future I would love to visit Brazil.

• United States
27 Sep 10
It is a wonderful place ..The owner is wonderful too. It's away from all the Noise and the ocean is viewable from all the suites. The hotel is not a Trump Tower but it's nice enough... If you are going for a wild time you will want a hotel in the center of the city..this is out of the way nestled against the ocean....