Dying of Thalassemia at 27 years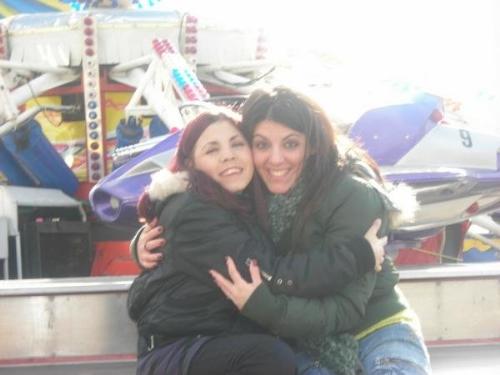 Italy
September 27, 2010 5:00pm CST
Hello mylotters. This is the story of Deb,a huge friend of mine,who is gone at the age of 27 on 3rd of June. I knew her in 1998 through my biggest passion;penpalling. We were both Take That fan,the greatest boyband in Europe. We started to swap long and colored letters talking abouth or Myths.. we were young,full of dreams and hope. After a few months we decided to meet each other,but we were also a bit shy..but we did it. I still remember that day. We met at the University. It was a sunny day..a lovely morning in early autumn. We were so excited and we spent the whole morning reading the letters that we should send.. She cooked the lunch and we surfed the net with her laptop. There were the very first time I used internet.. I'd soon realized that she had thalassemia..a blood disorder which symptoms can include bone deformities in the face.Unmistakable. But she never told me anithing about that. She was reserved and she'd never wanted to be commiserate.. She passed many times in the Hospital because she needed blood transfusions. Our meetings became more and more sparse,'cos doctors advised her to rest as much as possible. We kept on writing letters and communicate via msn,forums and lately via facebook. Last time I met her was the 21st of December 2007.. 3 long years ago. Then,she became intollerant,sad and very often grumpy. I still remember her last text message in which he told me that she felt no good,but it was different from the other times she felt bad. I got this message at the end of May 2009,the 29th to be exact. I was worried because it was a weird message,different from the classical ones she used to send to me. I immediately knew that there was something wrong with her and I asked her, I beg her to tell me how she felt. But she didn't reply to my message. After a few days,the 3rd of June, I entered my forum and I read a message on the tagboard from one of her friend. Deb had died. I couldn't believe my eyes..I started to cry and scream because I realized that I couldn't talk to her anymore,vcouldn't hug her or talk,laugh and share my passions with her. I was and still I am shocked.. I can't think to her or watchin our pics without remembering our singles days together,our letters(I keep them all in a box..).. I miss her and I think she was to young to gone. The pics was taken that day I saw her for the last time. I'll always love her even though I miss her so much. Farewell,my friend...
2 responses

• United States
27 Sep 10
So very sorry that you lost your friend. I feel that it is good that you speak of her constantly as this will allow you to keep her wonderful memory thriving and alive in your heart. It is a normal stage that we grief, some people require long periods than others so do not feel like you have been grieving for too long. It is quite alright to remember all the wonderful moments and weep over them as well this will allow you to giggle and laugh, although teary but you will remember and keep her memory alive. Be well.

• Italy
27 Sep 10
Thank you so much for the reply.. I agree with you. I hope to feel better one day..remembering her with a smile on my face.

• Thailand
29 Sep 10
At least you found her...No, not at least..I meant it is great that you both met each other... Good memories.. :) Just smile when you think about her... She want to see your smile I believe... In this world always have meet and have to leave, it is always be... Accept it and be happy. I am sorry but I am happy with you to found her :-) Farewell..