Who love to drink tea?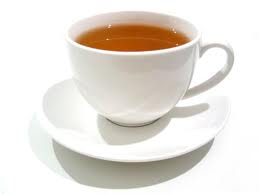 Philippines
September 30, 2010 1:12am CST
I don't know why the other county love to drink tea especially the Japanese,Chinese, Taiwanese. We all know that tea is not yummy and no sweet but my father used to drink tea instead of coffee. I don't like to drink tea and I don't want to taste it because the smell is not good to me. How about you? Do you love to drink tea instead of coffee?
3 responses

• Philippines
30 Sep 10
I wasn't a fan of tea either three years ago. I drank mine first with sugar and lemon and was not really so fond of it. I tried it now with milk and honey and I loved it! I guess drinking tea takes getting used to. And when you're used to drinking it, then you can enjoy it. I drink coffee still but tea is a much healthier choice for me.

•
30 Sep 10
i love to drink tea,i also drink coffee but only when i'm with friends,i drink about 2-5 coffees a day and 7+ cups of tea a day,,if i had to choose tea or coffee,it would definatly be tea,i couldn't go through life only drinking coffee 24 7

•
30 Sep 10
Yes, I much prefer tea to coffee and the way I like to take it best is the English tea ceremony or afternoon tea as we call it The Method Firstly empty the kettle and clean it of any scale. Let the tap run and fill the kettle from fast running water. Heat the teapot with boiling water. To the teapot, ceramic not metal, add one teaspoon of good tea, such as English Breakfast Blend to the pot for each cup and one additional measure. When the water has boiled pour into the pot from a height to ensure maximum aeration. Stir and cover the pot with a cosy, leave for 3 to 5 minutes. The room. Ensure you have a quiet room, with perhaps a slow ticking clock (Less than one tick a second) and birdsong. Arrange the curtains or blinds so that the room is darkish but if possible with some sunlight filtering through. Whilst you are waiting for the tea to brew you will begin to relax and unwind. Enjoying the tea. Serve the tea on a tray with a small jug of cold milk, heating milk changes its flavour. Also you will need some cups, saucers and tea spoons. The teaspoons are important even if, like me, you don't take sugar since they produce the correct noise against the cup and saucer. Pour the tea on from a height to ensure maximum aeration and add just a little milk and sugar if desired but only a very small amount. Beginners may take some 'McVities Rich tea biscuits or Digestives', a cucumber sandwich but should avoid items such as scones that may be enjoyed by those proficient in the art. If you feel the need to talk confine your conversation to subjects such as the weather but leave long pauses for reflection. If done correctly this will produce perfect relaxation and clarity of mind. all the best urban