When RECYCLING is a faux pas!!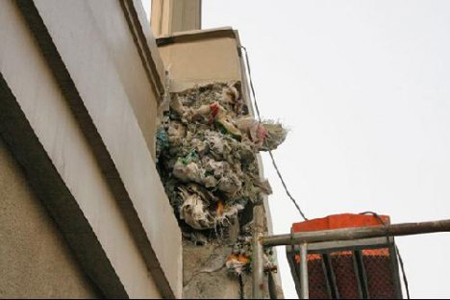 Australia
September 30, 2010 3:41pm CST
Recycle, recycle, recycle! We find this everywhere and most people have adapted the concept, that it's good for the environment and in the sure way we can help to preserve our planet. However, China has done this to the extreme! A recently built major bridge in Shanghai collapsed only after less than a year of construction. The cracked concrete opened revealing the inside with bags of rubbish, styrofoam, wood and plastic etc. When I saw the pictures, I blurted, "what in the heckle-jeckle were they thinking!" It is an ingenious idea of how to dispose (hide?) of rubbish but utterly ridiculous! As they say, "recycling has its place in the modern world but for kermit sake, there are sensible ways of doing it and not to the expense of public safety. So what do you think of Shanghai Rubbish bridge? Can you think of other ways to recycle your garbage?
1 response

• Redlands, California
1 Oct 10
I do have to say that's an eye sore. You know in the wild nothing goes to waist, maybe in a twisted way they are trying to emulate animals. Of course they could of just put all the trash inside the steel beams that way no one would see it. I guess that wouldn't get no attention, and whens there is attention someone is profiting.

• Australia
1 Oct 10
yeah, they could have put the rubbish inside the steel if the purpose is to hide them, but if they were trying to save materials (concrete), I think they made a big boo boo on that one!