what is the best peice of advice you have ever recieved ?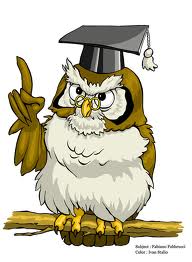 United States
October 3, 2010 7:38am CST
for me it was when i was working at wal-mart..one day i was having a really hard time and i was tryig really hard but things just were not going right for me and a good friend noticed and he came by and said suzanne take it one thing at a time.. i have not forgot that advice to this day.. although im not at wal mart anymore that peice of advice has and will stay with me for ever.. what is the best peice of advice someone has ever gave you...?
2 responses


• Israel
3 Oct 10
That advice is very good, and very true I have to say! And so nicely said too!

• Israel
3 Oct 10
To believe in myself and not to listen too much to what other people say or think.

• United States
3 Oct 10
great advice..i had to learn to do that myself before i could be free to be totaly me.. the person i wanted to be.. i am so glad i am back to my old self .. i actualy loved my old self but hated the person i had become over the years.. and now im back to were i need to be.. free to be me.. love myself and be nice to other around me and just enjoy life every day.. and not let anyone ruin my day.. i try to smile alot it's contagious !!