Graveyard, night shift? Lack of sleep at night?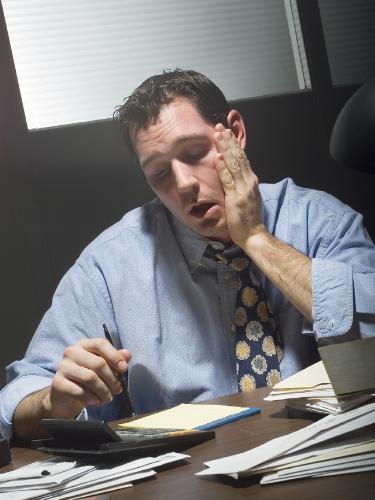 October 5, 2010 11:22pm CST
The average person should have between 6.5 to 8 hours of sleep per night. Studies have shown that people who engage in this amount tend to live longer. Lack of sleep can lead to increased rates of heart decease, diabetes, cancer, obesity and many more. My sister and my boyfriend are both working on night shift. And afraid if what would gonna happen to them if they will not improve those sleeping habits. Can you share your own experience and may i know what happens to your health and condition? Thanks.
4 responses

• Philippines
6 Oct 10
I am an insomniac and even if I am not oblige to work during unholy hours I am wide awake. :( It is true that sleeps is very important to ones health. Because of lack of sleep I became forgetful, and my brain doesn't seem to functions too well. Even a simple mathematical equations needs more minutes before it can be solved or I get confused with words and grammars which I haven't experienced before. My skin becomes dry and my eyes have dark circles around it. More often than not I also have mood swings and I easily get mad. It isn't just my brain that is deteriorating but my physical well being, too. I often lack the appetite to est when I am lacking of sleep so I became skinny... Unless your sister and boyfriend can find a way to compensate for the lose sleep, they're putting themselves in great physical and mental risk...

•
9 Oct 10
Thank you for sharing your own story and giving some advice. This time they are both thinking if they will continue their journey. Yeah, she is on that symptoms. But not skinny.

• Philippines
10 Oct 10
Oh, good for her. She must be eating more often to make herself stay awake. She's working and she needs more energy. She's still lucky, though, that she isn't losing weight because of lack of sleep...

•
19 Oct 10
Im a little wondering why other people instead of lost some weight in having lack of sleep but they are more gaining weight? May be because their metabolism are getting tired and slow down on digesting what they are eating at night.

• India
9 Dec 10
Hi dai I can live without food for two days, but i must sleep for 6-7 hours undisturbed, what ever may be the season, i go to bed at 10pm and get up by 6am, i don't need any alarm to set to make me awake, if we don't sleep our body mechanism is effected to a great extent.. Thank you so much for sharing.
Professor 'Bhuwan'.
. God bless you. Welcome always.


•
10 Dec 10
You can live without food for only for a couple of days but till we have to eat for living. IN every food that we choose to eat there's a certain nutrition so we have to eat more of it to live healthy. But if we eat more junk of course our body will be affected. The result will be also junk. Good day! Thanks!

• Philippines
3 Nov 10
well I don't like the feeling of lack of sleep it really sucks and I think it will bring me to my grave. Sometimes I cannot sleep because of my surroundings, too loud people around and also sometimes I want to finish some task and wanted to do overnight. So I guess it will be too risky for my health.

•
5 Nov 10
Just like my sister and my boyfriend. Im so afraid if what gonna happen to them if they will continue what they are doing right now. Earning lots of money but they are taking for granted about their health. Im so happy that after 2 weeks my sister decide to quit her job because of her health condition. And my boyfriend will quit also his job this December.

• Philippines
6 Oct 10
well i got used to it. but our shift usually is rotating so sometimes i am late when it comes to the regulay 7 am shift.

•
9 Oct 10
oh.. still on an adjusting stage right? hope you can, soon.