the best thing in this world is having a family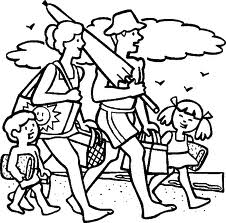 Indonesia
5 responses


• Philippines
8 Oct 10
I agree, it is something that money cannot buy. You maybe wealthy but without a family you are a pauper. I am blessed to have a wonderful and loving family. The happiness that it has brought me is totally priceless. I would never be what I am now, if not of my family. I soo love them all.

• Indonesia
8 Oct 10
Actually all the people in this world have a family, can not be a live in this world alone. Perhaps because of their broken family relationships, or do not know the existence of the family. I am also very fortunate to have a family, and we live in harmony and help each other, although sometimes there is little quarrel.

• India
7 Oct 10
I am a person who would feel very lost without my family. And I would never ever leave my daughter and stay away from her for any reason except that a few days back I had an eye infection and did not want her to get it from me. The one week we were apart was the hardest for both of us and we have been inseperable ever since. Whatever I do, I do for my family and would never ever want it otherwise.

• United States
7 Oct 10
If you mean being a part of a family, it can be great if you are from a good family. Not all families are loving, supportive and get along together. Just because you're related doesn't mean you're compatible. If you mean starting a family or having children, that is not for everyone. For those who want a family and enjoy children, it's fantastic. There are those who don't and there's nothing wrong with that.