what can you say about the new logo of GAP?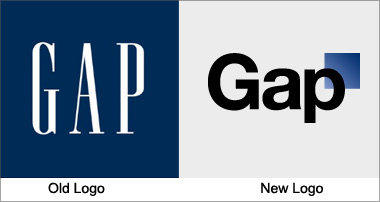 Philippines
October 8, 2010 10:08pm CST
GAP is one of the clothing company I admire and wear! But today, they are making as I browse net, I found that they have redesigned logo and I find it great! though, unfortunately, some people do not like it! how about you? is it the new design cool one? let me know your thoughts. thanks.
3 responses

•
11 Oct 10
I kinda like the new logo but somehow it gives me the impression of a high tech company's logo...like Microsoft. Just my opinion. Cheers.

• Philippines
24 Oct 10
hi theeonlyone123, i definitely agree its like Microsoft-flavored logo. but i thinks the new logo is better than the old one. what do you think? regards.

• Bulgaria
10 Oct 10
Yes!!! Gap should have changed their logo a long time ago. And not because the old logo doesnt look good, actually, it's nice too.But the best strategy in avertising is the change. Gap did the right thing,updating their logo, giving it a modern outlook,arising different discussions,challenging the customers to view the brand from another angle.

• Philippines
24 Oct 10
hi pecito, i agree its a good strategy and another thing to look forward too.. but lately, i heard from a friend that they revert it to the original logo. is it true? happy mylotting. :-)

• United States
10 Oct 10
I'm not sure they didn't make a mistake with the new logo! I would be embarrassed to put out something like that! I know you want a logo to be simple but that is just crazy! I guess maybe if they had started with that one and grown we'd be used to it. Because really the other one is simple too! We just have seen it for a long time and are used to it I guess...

• Philippines
10 Oct 10
hi macdingolinger, thanks for the response. i agree it is not a mistake. the logo and is good and i like it! :-)