Are you eco-concious when you travel?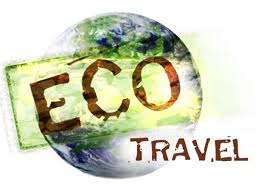 Canada
2 responses

• Canada
9 Oct 10
I am not eco-conscious in that I do not believe in worshiping the earth. However, I hate to leave a mess and also I hate the idea of getting a surcharge on the bill for leaving the lights on too long, etc. or using too many towels, etc. It is part of being responsible. The maids who clean our room when we were in a motel or when we were on the cruise had other rooms to do and so much time to do them. And my husband was the type who figured that the place had to be spotless and the junk thrown away before the maids came in.

• United Kingdom
9 Oct 10
I like to stay in locally owned accommodation. I often choose to stay at accommodation that tries to help the environment. When I am away from home I hand wash my clothes and line dry them. I feel a bit guilty when I fly on a plane so I try to only fly to destinations I can't reach by train. I flew from London to Vancouver return this year. I eat a vegan diet. I treat wildlife with respect and don't ever drop litter.