Is home the most peaceful place for us to have a rest after a hard working day ?

Vietnam
October 10, 2010 8:40am CST
Hi Mylotters, It is really wonderful if someone has their own home to return. To me, family bring us so many things such as wife, children whom we can share sadness or happiness. An ideal place for us to fulfill energy after stressful works. How 's about your view ?
10 responses

• United States
11 Oct 10
I remember when I was working, and I love my stressful job, however I could not wait to get home. Although we had disputes from time to time, it sure was so great to make it home where I could literally let my hair down and see my family. It is so relaxing and exciting to be able to come home to those we love and share some great moment.


• Philippines
10 Oct 10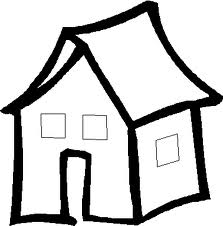 There is no other place but home. The best place of course after a stressful work is to rest at your own home with your own family around. The feeling of security, contentment and quiet can only be found at there.

• Philippines
10 Oct 10
For me, my home is indeed a stress buster. Coming from a stressful day at work, my stress is gone right at the doorstep the moment I hear my 2 kids saying - 'mom's home!' and I feel the joy at the tone of their voices. And when their little arms (and not so little anymore for my 10 yr old boy) wrap around my neck and they plant a kisses on my cheeks, feels like heaven! No other spa or massage could ever replace that feeling. Home is where the heart is indeed.

• United States
10 Oct 10
HI T2 Yes home is one of the most peaceful place on earth as well it should be because we have to live there thats where we spend most of our time so if its a lot of bad energy and stress there then it makes our lives a lot harder to live in Home as you said brings family,sharing ,happy times and sad times but still when you come home from a days work and you can relax in your home in peace that gives us an opportunity to wind down from the day Also there are some things one can do to their homes or add to their homes to make them more peaceful and relaxing we have a hot tub just yesterday when relaxed in it and it was a clear night and the stars were out and the weather was perfect couldn't ask for much more than that

• Philippines
10 Oct 10
Probably yes, specially you can play with your children, bonding with your wife and the whole family. At least in a short period of time you can forget what pressure in your mind, hard work in the office, laziness of surroundings, traffic. Happiness with your family together is the best and smile is the best medicine. So ideal place is home and the family.

• Malta
10 Oct 10
Yes home is the best place on earth to me. I feel so relaxed and at ease. I admit i prefer to stay at home than having to go out. Hence i believe that one should give as much though and energy to make his home as beautiful as can be. I cannot believe people who go out somewhere in pubs, restaurants and so on after a day's work!

• Philippines
10 Oct 10
Yes, its true. so as the saying goes "there's no place like home". Its the only place wherein we find rest and refuge with the people we love most. We work because we wanted to provide the people we love and ourself. At the end of the day or at the end of the week, I imagine myself having a rest with my loved ones, you wish to spend hours with them or if possible get the work away and have the day with the people you cherish the most.

• Philippines
10 Oct 10
My home is where I find peace and solace. I may not be rich but I find my home the most comfortable place on earth. It is my comfort zone.

• Philippines
10 Oct 10
Very well said. Our home is such a nice place to rest. Though you can't expect a perfect peace in there, but since it is ours, we can do whatever we want to that nothing would interfere nor disturb us. Plus the support and care we can get from there was really the best package. Cheers.