what was the first word your baby said ? do you remember how excited you were ?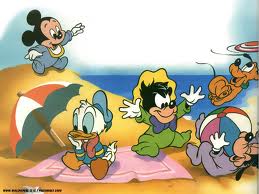 United States
October 13, 2010 11:51am CST
it is so exciting to hear our babies say there first words, when my grandbaby said his first word we were all so excited and very happy.. to hear that lil angel begin to talk. his first was was daddy.. my daughter hoped it would be mommy lol but was still excited to hear him talk for the first time.. after that first word he started picking up more word very quickly and to my daughers selight soon after said mommy.. now he is talking up a storm his favorute word is so cute it is bye he said it all the time.. espically when someone leaves .. he is a lil angel.. waht was your baby's first words .. ?
2 responses

• Philippines
13 Oct 10
my baby brother gave me a hand- its amazing that he cannot utter a word but can give you a f--ing sign. i know now what would he be

• United States
13 Oct 10
Laken- It's amazing how quickly they grow up isn't it? My two from this marriage are two and four. It seems like it was just yesterday that they were born. Both of my children I believe said cat before they said mommy and daddy. I think that's because the cat is such a huge part of our life, and took her "nanny" duties a bit too seriously. Now they are both chatter boxes and have an incredible vocabulary. What amazes me is when they use larger words in the right context. This is my favorite time right now where they are soaking up the world around them. Namaste-Anora