have you ever made any money with your digital camera ?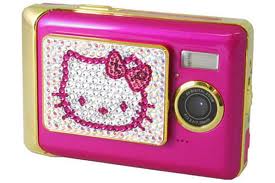 United States
October 15, 2010 1:37pm CST
just wondering if you had ever made any money with your digital camera ? the only thing i can think of with mine is using it to take pics of my stuff to sell on e-bay what about you ever make any money with your digital camera ?
5 responses

• United States
16 Oct 10
I have sold some photos as microstock and PPV for slideshows I've posted on Associated Content. I don't make a living at it, since photography is basically a hobby of mine.

• Mexico
7 Nov 10
could you tell me the sites where I can upload and sell my pictures?

• Philippines
6 Nov 10
You can try uploading it on istockphoto.com, it could be a possible source of passive income. You can also upload it in several other stock photo sites and moake more money from it, instead of just letting it go to waste in your hard drive ;)

•
21 Oct 10
I haven't. Although while I work at one of the top Restaurants and Hotels here in Nottingham I often spotted celebrities and during the buzz of a major event in the city I was approached by a pap asking me to take photos of people within the Restaurant to which I refused. On reflection it could of been quite funny. LOL

• Philippines
16 Oct 10
never. would like to know how though. something thats legit and doesnt involve me selling it or anything. =)

• United States
15 Oct 10
I used my digital cam to take lots of pictures of my koolaid bags. I then put them online and they would go from there. I broke it by stepping on it so now I use my web cam. ebay is very slow right now so I am taking a tme off.