I can't stand the smell...!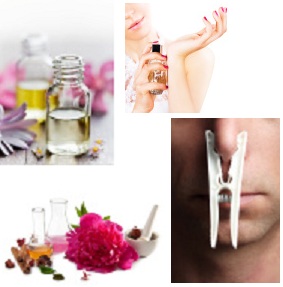 Malaysia
October 16, 2010 3:02am CST
I have a colleague who uses a very strong smell type of perfume to work each day, and she just sit beside me. When every time she moves, the smell are so strong that I can't really stand it. It is worst that we are in a small air conditioned room. I always fell suffocated when ever she is near to me. I believe it is a kind of manner to use fragrance at work, but if the smell is so strong that distracted others, I would prefer she not using it at all. I do like women who use perfume but not the strong smell type of perfume. If I were to choose a perfume, I will only choose perfume that have mild smell. That will make everyone feel nice but not feel suffocated. Do you use perfume? What type of perfume do you like to use?
3 responses

• Malaysia
16 Oct 10
When you talked about the strong perfumee, you have reminded about the Guest Relationshil Officers (GRO) in the night club or bar. Do you know what is the GRO? GRO are those ladies or women who accopany their customers to drink, to dance and to sing in the karaoke, bars, clubs and so on. Their wages are based on the hours their customers request. If someone uses the strong perfume, I am sure he/she must have the following problem: 1) Never have bath or shower for certain period; 2) He/She is wearing the same clothes without washing, especially the jeans uderwears; 3) He/She has a stink in his/her body. ha! ha! ha!

• Malaysia
16 Oct 10
LOL!

Really never though of to relate her to the GRO. I think if she know about that, she will probably stop using that perfume. I do sometime joke with my colleague or friend by saying that only peoples that having bad smell using perfume..

I just wonder why she likes to use that kind of perfume and how she can stand the smell when other people cannot stand the smell...


• Philippines
19 Oct 10
i don`t like person using very strong perfume. i can have headache and can`t breath. there are many different reason why people using a very strong perfume, LOL.what do you think guys.

• Philippines
16 Oct 10
ever tried telling her u dont like or cant stand the smell? i personally dont use perfume, i just use my axe spray, the chocolate one, which a lot of people i know like. =)