can buttermilk be a substitute for whole milk ?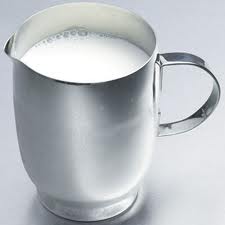 United States
3 responses

• India
18 Oct 10
Well for dieting then yes...........we use buttermilk to prepare various dishes, like gravy side dish for rotis (wheat bread) and rice. we use it to make instant sooji idlis .........never tried as a substitute in cooking dishes other than drinking salted buttermilk instead of milk.

• United States
18 Oct 10
That would never take place of my milk in my cereal bowl. The two are very different. I tasted that milk and it was gross. I think powdered will work better as a sub.

• United States
18 Oct 10
Well, it depends on what you're cooking I guess. Buttermilk has very, very low fat content. It also has a lot more viscosity than "milk." The lactose also has a fermented taste in buttermilk; it's very acidic. You can turn real milk into buttermilk by adding some lemon juice. But once the milk goes through that process, it's never going to be the same. If you're making a cake or biscuits or something in that range, then buttermilk replacing whole milk is okay. If you're making any kind of sauce, stew, etc, then it's probably going to be nasty if you switch them.